How To Get My Ex Back Fast
The one you love has broken up with you and now you refer to them, sadly, as your "ex" boyfriend or "ex" girlfriend.

You desperately want to get your ex back fast but everything you've tried, if you've tried anything, has not worked.
At this point, your ex is possibly ignoring your attempts to contact them and you don't know how to get your ex back.
It's as though they are someone else. It's as though the time you spent together is now meaningless to them. It's as though they have forgotten and to say that it hurts is a gross understatement.
You feel anxious, nervous, and in the depths of sorrow. You are panicked, and you've found this website because you're hoping there's reason to hope. You're hoping someone can tell you what is going on and if it's possible to get your ex back to being yours again.
Yes, I can tell you after 18 years in the relationship coaching and recovery industry that it
is
possible and there
is
 hope.
You want to reason with the person who
used to be
your girlfriend or boyfriend. You used to know them but now, you feel as though you don't.
If only you could go back in time. If only they knew how much you still loved them, surely that would be enough for them to want to get back together with you and to restore the relationship.
It's not. And they already know that. Most people are stunned to hear that your ex's knowledge of your love is of little importance in getting them to want to get back together with you.
But there are ways to get an ex back that have worked even when they were running the other way and have said it's over.
There is a legitimate science to it but I'm certainly not talking about being manipulative or playing games.
In fact, these things will only push this person further away and almost certainly ruin your chances of getting back with the one you love.
The Science of Getting Your Ex Back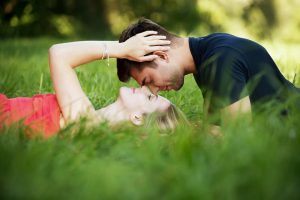 The scientific strategies I'm speaking of are actually honest and straight forward.
The techniques I can coach you to do accomplish what you want in terms of waking your ex up to see what they are really doing and helps them to see
what
they are really going to lose if they breakup with you as they currently feel they want to do (and have done).
I don't teach you one liners or magic texts to get your ex back fast because they don't exist. An ex won back through such methods would be lost again as easily.  What I can show you is far more effective, lasting, and real.
You could just keep going at it on your own.
You could just keep trying to call or text or show up to their door. It won't work. Why would it? Though it might be difficult for you to hear, what they
don't
want right now is you, so why do you think giving yourself to them would make them want to come back?
You see, you're reacting out of panic and desperation. It's the fight or flight response within you and it will make you do so many wrong things that only push your ex further and further away.
Take a breath. There's still time.
If I hadn't seen thousands of cases of doomed relationships that were restored, I wouldn't be so calm and confident. You can get your ex back, but I need for you to trust me.
And we need to talk.
I will listen to your story so that you know I have all of the details and so I can formulate a plan for your situation. I've likely heard most of it before.
I can tell you what steps to take in your situation that have been successful at getting an ex to come back - even chase the one they dumped and beg them to take them back.
I know right now that sounds like a dream come true. I can help you make it a reality.
Click here to schedule a relationship coaching call with me!
 I'll guide you to get what you want! I've walked this path and I've helped many others on this path. I've spent years educating myself on the intricacies and psychology of relationships and breakups.
Not just that, I've coached people to apply techniques and formulas that have brought their ex back to them! It's part of my daily life.
I'm happy to tell you that you don't have to wander in the dark, hoping you get lucky! Take advantage of my experience and get back the one you love! It can happen and life is too short to lose them.
CLICK HERE To Get More Information On Coach Lee's Emergency Breakup Kit
-Coach Lee
Marc's Experience with Coach Lee:
I was beside myself with shock. I was just dumped by my girlfriend, even though I thought things were going great. My initial instinct was to start promising change and control the situation. Although I hadn't gone overboard by begging or texting repeatedly, I was really struggling and didn't know what to do to get her back. I scoured the internet and after reading countless articles and websites, I came across Lee's site and read a few articles. His advice and take on the getting your GF back seemed to make a lot of sense and I felt like I needed some objective help so that I don't blow any chance that I may get. I'm so glad I booked that call with Lee! After a few sessions and by following Lee's plan, she finally contacted me and wanted to meet. Lee's advice on how to handle both NC, as well as how to interact with her in those first few meet ups was invaluable! I am happy to say we are back together and it's never been better. The things I learned about female attraction from Lee I will continue to use in relationships to keep the spark alive and attraction high. The hard part was to trust the process, but Lee's clear and genuine demeanor made it easier to do what I know needed to be done to get her back. I would highly recommend Lee's services if you would like to get your ex back or simply improve the dynamic in your current relationship! -Marc
Anna's Experience with Coach Lee
After my boyfriend of one year broke up with me, I could barely speak without crying. I felt blindsided and didn't know what to do. I didn't know if I could get him back and the anxiety was unbearable. I booked a call with Coach Lee, not knowing fully what to expect but knowing I needed somebody who had been there before. I wanted our relationship back and so I wanted to make sure I had all the guidance and resources possible to do that. Coach Lee was simply wonderful. His presence is calming and I could tell that he genuinely cared. The things that he suggested I do to get [my boyfriend] back seemed difficult, but Lee warned me that they might be. But I knew I wanted to get him back, so I followed the plan that Coach Lee laid out for me. Within the week, we were back together and we are so in love! I know that it doesn't always happen that quickly, but Coach Lee said he thought that, in my case, it could happen that soon - and it did! I'm so grateful and can say that if you have been broken up with and want to get that person back, Coach Lee is the best! I'll never forget how much he helped me! -Anna
Breathe a sigh of relief and utilize Coach Lee to get your ex back! 
Don't make a single move concerning your ex until you talk to Coach Lee!