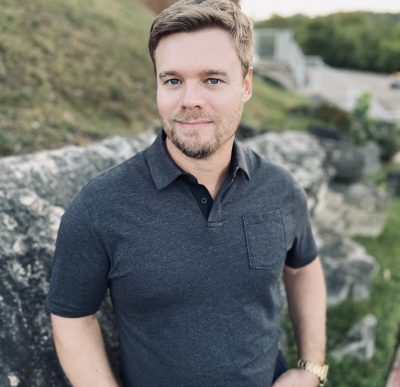 On this page you will find reviews of Coach Lee and his ex-back coaching along with feedback on his Emergency Breakup Kit.
Any names or information that jeopardize a client's privacy or that we have not been given permission to use has been marked over.
Coach Lee's work appears on YouTube and in his online courses and these reviews are reflective of those areas.
Anna's Review of Coach Lee
After my boyfriend of one year broke up with me, I could barely speak without crying. I felt blindsided and didn't know what to do. I didn't know if I could get him back and the anxiety was unbearable. I booked a call with Coach Lee, not knowing fully what to expect but knowing I needed somebody who had been there before. I wanted our relationship back and so I wanted to make sure I had all the guidance and resources possible to do that. Coach Lee was simply wonderful. His presence is calming and I could tell that he genuinely cared.

The things that he suggested I do to get [my boyfriend] back seemed difficult, but Lee warned me that they might be. But I knew I wanted to get him back, so I followed the plan that Coach Lee laid out for me. Within the week, we were back together and we are so in love! I know that it doesn't always happen that quickly, but Coach Lee said he thought that, in my case, it could happen that soon – and it did! I'm so grateful and can say that if you have been broken up with and want to get that person back, Coach Lee is the best! I'll never forget how much he helped me!   -Anna

 

CLICK HERE To Schedule Your Call With Coach Lee!

 
Stories of Lives Changed
I want everyone to know what tremendous help Coach Lee has been to me! I had been dumped and had not heard from my ex for many days. It was tremendously painful since in my past experience I had never seen the relationship be revived after being dumped. You can read about strategies which are helpful but if you are serious about getting your ex back, contact Coach Lee. Once I hired him on the case, five days later my ex called. A miracle! He helped teach me what to say and when to say it. He calmed me when I wanted to reach out to my ex but it wasn't the right time.

Even when my ex went many days without calling me his vast experience gave me the confidence to be patient. You go through so many ups and downs. He knows what you are going through and calms your fears! He gives you a game plan and helps you execute it through the highs and lows. After five days of hearing from my ex, she ghosted me for 11 days. I freaked thinking now it is all over! Coach Lee helped me be strong during that time! Then my ex called back! A second miracle! We went for coffee! A third miracle! He coached me for the coffee date! We ended up getting back together and I now have a regular call with Coach Lee. He teaches you so many things that help you move the relationship forward. You don't give them what they want you give them what they need! Coach Lee will be my coach for life for the most important thing in life you have, which is your loving relationship with your significant other!   -Dr. M.

 

CLICK HERE To Schedule Your Call With Coach Lee!

 
Relationships Reunited
I was beside myself with shock. I was just dumped by my girlfriend, even though I thought things were going great. My initial instinct was to start promising change and control the situation. Although I hadn't gone overboard by begging or texting repeatedly, I was really struggling and didn't know what to do to get her back. I scoured the internet and after reading countless articles and websites, I came across Lee's site and read a few articles. His advice and take on the getting your GF back seemed to make a lot of sense and I felt like I needed some objective help so that I don't blow any chance that I may get. I'm so glad I booked that call with Lee!

After a few sessions and by following Lee's plan, she finally contacted me and wanted to meet. Lee's advice on how to handle both NC, as well as how to interact with her in those first few meet ups was invaluable! I am happy to say we are back together and it's never been better. The things I learned about female attraction from Lee I will continue to use in relationships to keep the spark alive and attraction high. The hard part was to trust the process, but Lee's clear and genuine demeanor made it easier to do what I know needed to be done to get her back. I would highly recommend Lee's services if you would like to get your ex back or improve the dynamic in your current relationship!   -Marc

 

CLICK HERE To Schedule Your Call With Coach Lee!

 
Additional reviews of Coach Lee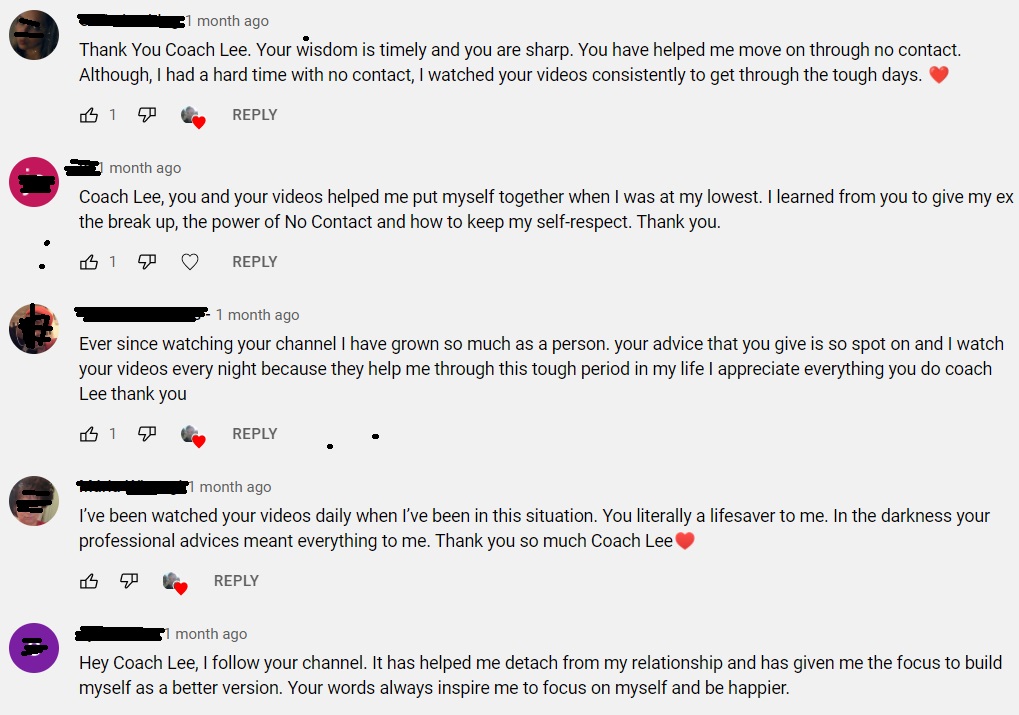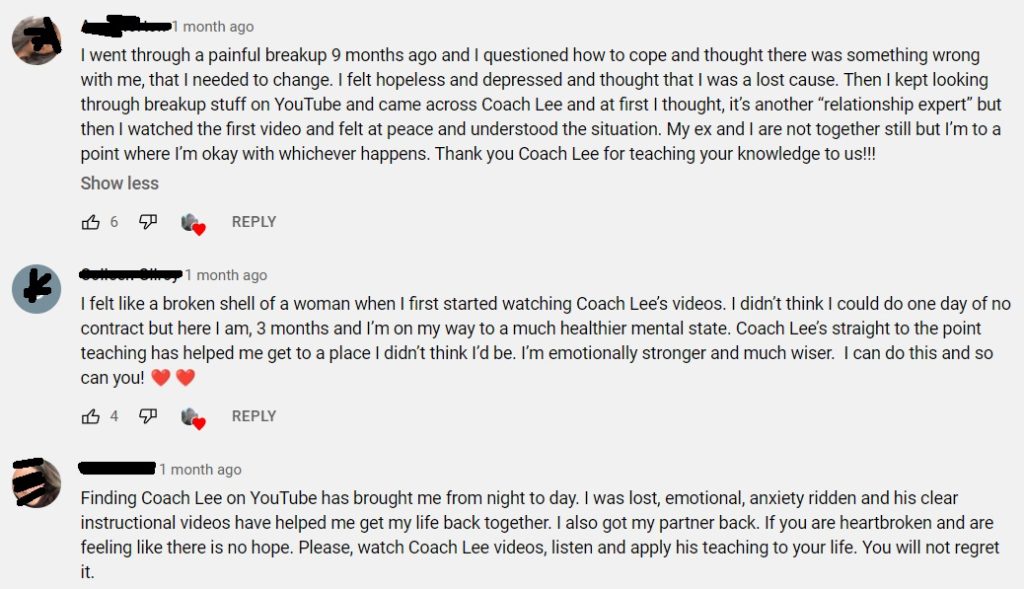 Hi Coach Lee,
Just wanted to write a follow up email to our Skype session earlier to thank you for taking your time to hear me ramble and give me advice/comfort…you genuinely care about your clients.
I've tried other dating coaches online from my first break up, some of whom are much pricier than the usual, but none has shown as much patience and attention as you have today. It may have been a run of the mill coaching session for you but I am genuinely impressed. I now understand why you have so many calls/customers to attend to!

Coach Lee,
You were spot on! I was skeptical and probably scared to try (what you suggested), but I stuck it out and and in about three weeks she contacted me and said she realized she made a horrible mistake and could we start over. Keep up the good work.
–Jason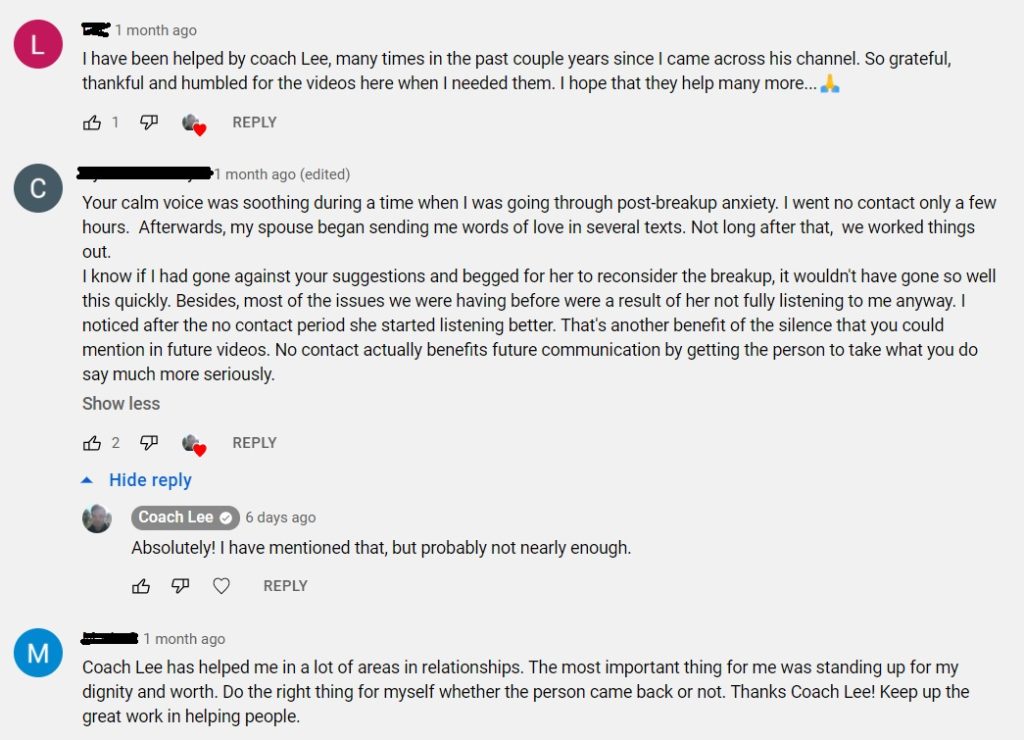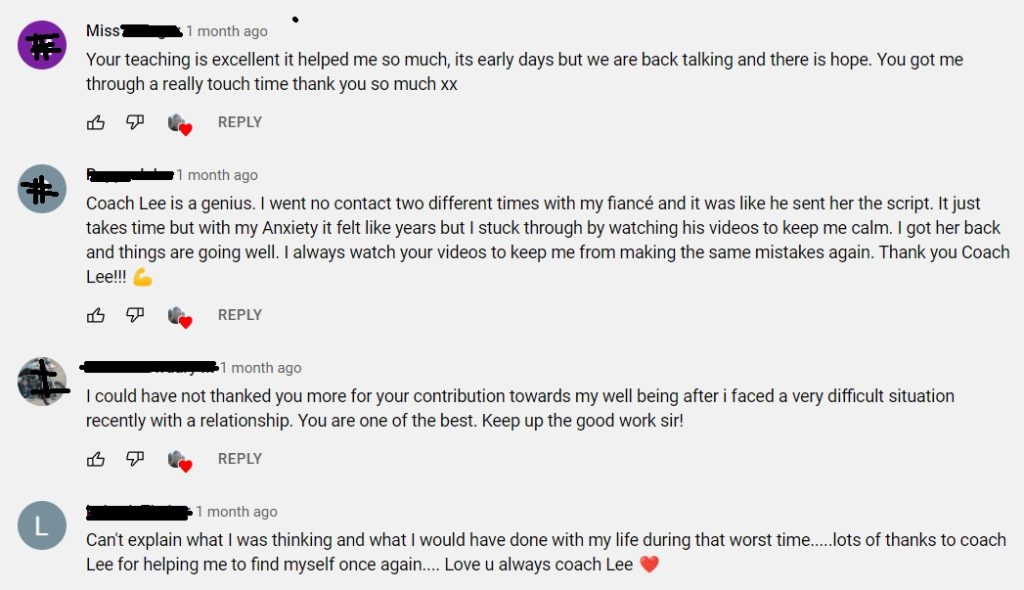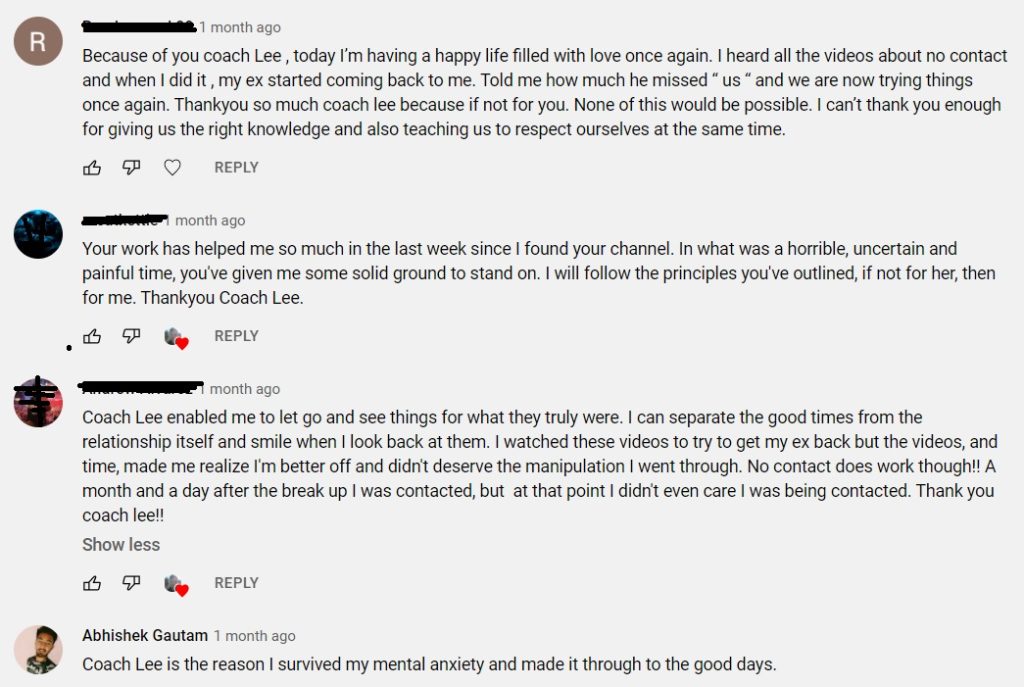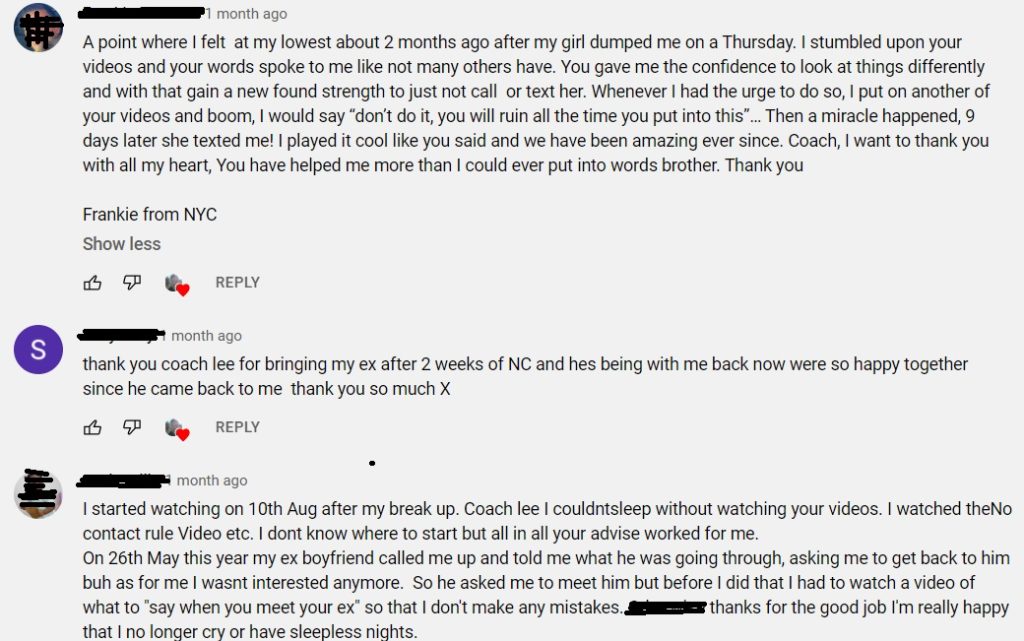 To get Coach Lee's help with your specific situation and a tailored map to getting your ex back, Schedule A Coaching Call With Him or get more information on his Emergency Breakup Kit.
For media and interview requests for Coach Lee, click here.