CLICK HERE To Book Your Call With Coach Lee!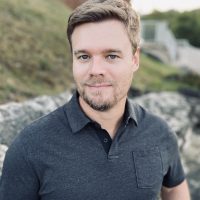 Right after a breakup it's common to feel panicked, hopeless, and in shock!
Believe me, I understand!
And most people's instincts are completely wrong when they attempt to recover the relationship and get their ex back and they actually push their ex further away.
People tend to be too caught up in the emotions that surround such a loss to make sound decisions and even if they could make sound decisions, they simply don't have the information or experience to know what to do and what not to do to even have a chance of getting their ex back!
That's Where I Come In:
Hi, I'm Coach Lee, and I have more than eighteen years of experience working with troubled relationships and expert knowledge for you to turn to when the seas are too rough for you to manage alone.
Rely on my experience with people just like you who are experiencing the heart break and trauma of a breakup.
People are often surprised and overjoyed to learn that there are actions you can take to get your ex back and that the actions of your ex are a lot more predictable than it might seem.
With the knowledge and experience of nearly two decades, I can provide a custom plan for you to get your ex back and for you to have a new relationship that is stronger than the one that resulted in the breakup!
I Know What You're Going Through!
What you're emotionally and psychologically experiencing right now is normal.
That feeling in your stomach, the sorrow, the disbelief, and the intense desire to take whatever action necessary to get back with the one you love is something most people in your situation experience.
Sometimes, we only realize how important someone is after they are gone. But it doesn't have to be that way for you. Just because they're gone doesn't mean you can't get them back!
I Know How To Help!
There are steps you can take that most people don't know that can help your ex see that leaving you was the wrong decision and cause them to want to get back together with you.
And yes, that even applies to "complicated" and "unique" situations.
I have the advantage of nearly two decades of working with broken relationships and will use that to help you get your ex back.
It's worked for thousands of others and can work for you!
Marc's Experience with Coach Lee:
I was beside myself with shock. I was just dumped by my girlfriend, even though I thought things were going great. My initial instinct was to start promising change and control the situation. Although I hadn't gone overboard by begging or texting repeatedly, I was really struggling and didn't know what to do to get her back. I scoured the internet and after reading countless articles and websites, I came across Lee's site and read a few articles. His advice and take on the getting your GF back seemed to make a lot of sense and I felt like I needed some objective help so that I don't blow any chance that I may get. I'm so glad I booked that call with Lee! After a few sessions and by following Lee's plan, she finally contacted me and wanted to meet. Lee's advice on how to handle both NC, as well as how to interact with her in those first few meet ups was invaluable! I am happy to say we are back together and it's never been better. The things I learned about female attraction from Lee I will continue to use in relationships to keep the spark alive and attraction high. The hard part was to trust the process, but Lee's clear and genuine demeanor made it easier to do what I know needed to be done to get her back. I would highly recommend Lee's services if you would like to get your ex back or simply improve the dynamic in your current relationship! –Marc
Anna's Experience with Coach Lee
After my boyfriend of one year broke up with me, I could barely speak without crying. I felt blindsided and didn't know what to do. I didn't know if I could get him back and the anxiety was unbearable. I booked a call with Coach Lee, not knowing fully what to expect but knowing I needed somebody who had been there before. I wanted our relationship back and so I wanted to make sure I had all the guidance and resources possible to do that. Coach Lee was simply wonderful. His presence is calming and I could tell that he genuinely cared. The things that he suggested I do to get [my boyfriend] back seemed difficult, but Lee warned me that they might be. But I knew I wanted to get him back, so I followed the plan that Coach Lee laid out for me. Within the week, we were back together and we are so in love! I know that it doesn't always happen that quickly, but Coach Lee said he thought that, in my case, it could happen that soon – and it did! I'm so grateful and can say that if you have been broken up with and want to get that person back, Coach Lee is the best! I'll never forget how much he helped me! -Anna
Breathe a sigh of relief and utilize Coach Lee to get your ex back! Don't make a single move concerning your ex until you talk to Coach Lee!